Concerts & Special Events
Vernon Downs Casino Hotel has hosted some of the greatest names in music entertainment. Artists such as Joan Jett and Clint Black have rocked outside at our track under the stars. Pat Benatar and Neil Girlado also played to a great sold out crowd, while the Fabulous Thunderbirds opened our New State of the Art Event Center! Vernon Downs Casino Hotel continued concerts featuring Gretchen Wilson in 2013 and rocked the house with Jerrod Niemann and Love & Theft, Country's newest up and coming names. So check out Vernon Downs Casino Hotel for all your concert events.
The Rolling Stones, Shania Twain, Elvis, and more. See the hottest tribute bands around right at Vernon Downs Casino Hotel playing your favorite songs from the present to the past. Our tribute bands at Vernon Downs Casino Hotel let you step back in time, or the present and allow you to enjoy the music you like and know. Next best thing…to the REAL thing!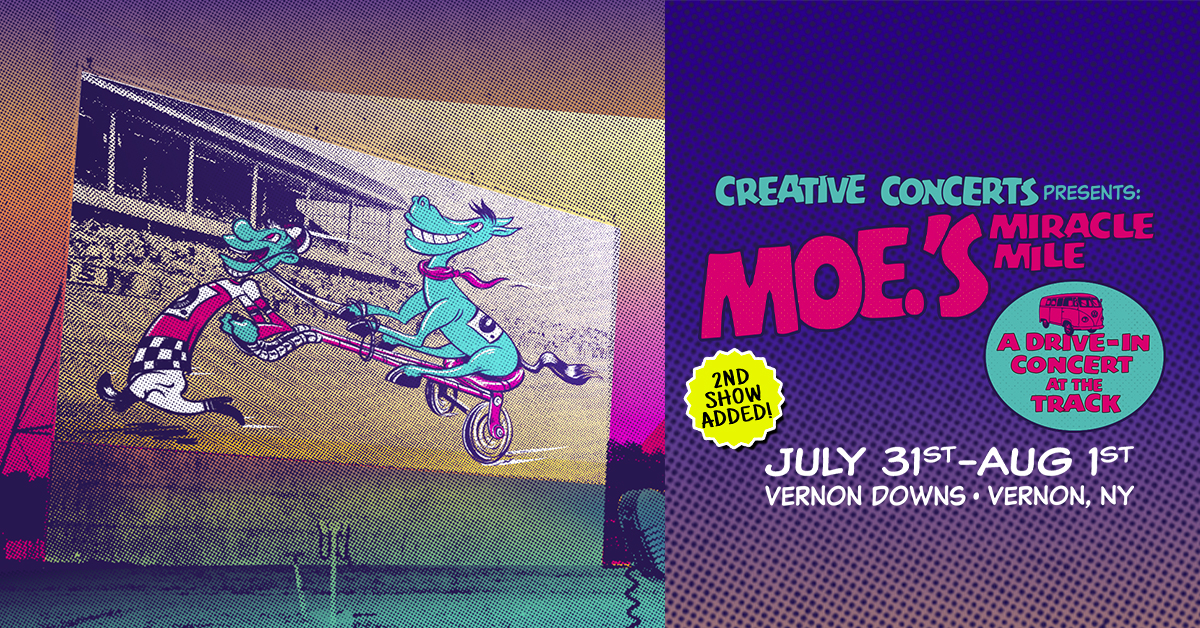 Please be advised that the moe. Miracle Mile drive-in concerts scheduled for Friday, July 31 and Saturday, August 1 will not be held at Vernon Downs Casino Hotel.
Despite putting a comprehensive health and safety plan in place for the events, Vernon Downs management made the preemptive decision to not allow the concerts to be held on-site due to the continuing health and safety concerns surrounding the global COVID-19 pandemic. As large social events are increasingly resulting in COVID outbreaks across the country, management has determined it is in the best interest of the community to avoid the risk entirely. 
For more information and updates, please visit the event TicketMaster