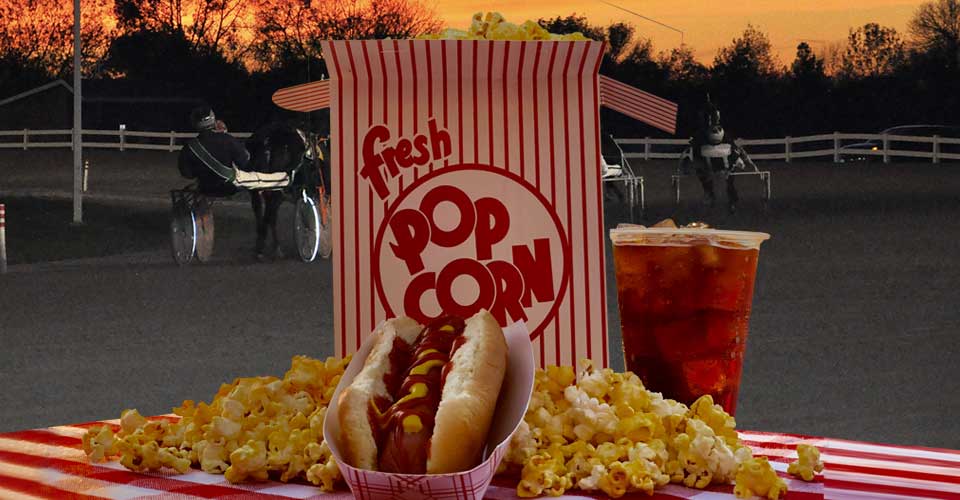 Dollar Days
Saturdays during live racing.
$1 Hotdogs, $1 Sodas and $1 Popcorn.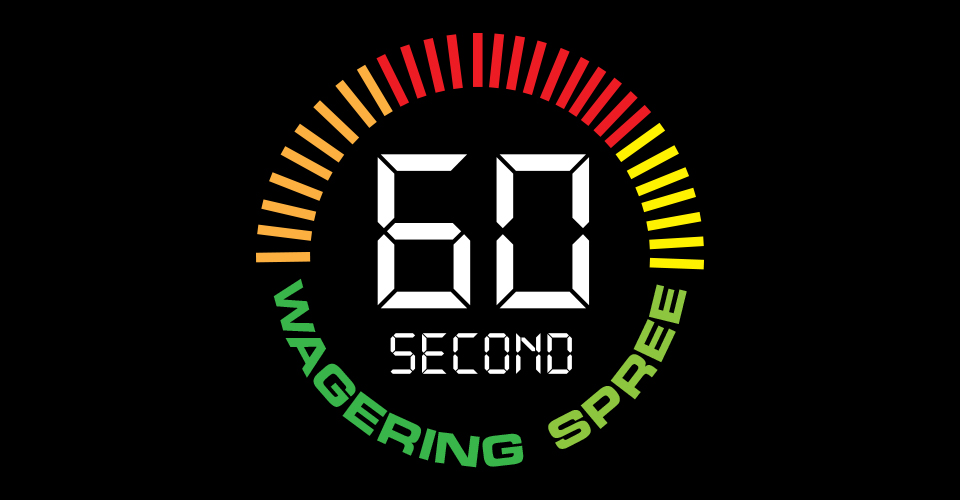 60 Second Wagering Spree
August 13
Place your bet on us! How many $2 EXACTA BETS can you make in 60 seconds?
Keep what you win in the form of a Wagering Voucher!
60 Second Wagering Spree
Scheduled Promotion Dates: August 13
• Guests will submit an entry blank in the official entry barrel
• Three winners will be randomly selected and assigned to participate in one of the three designated contest races
• Each contestant will have 60 seconds to make as many $2 exacta wagers on their designated race with Vernon Downs paying for the wagers and the contestant keeping any winnings
• Wagers must be made at a live teller, not a self-bet machine, and must be supervised by a member of Vernon Downs promotions staff
• Contestant must call out each wager individually and may not wager using 'boxing,' 'wheeling' or 'keying.' For example, wagers must be called "$2 exacta 1-2, $2 exacta 1-3, $2 exacta 5-3, etc
• Any prize money will be awarded at the end of the contest in the form of a wagering voucher
• Prizes can be picked up at the official promotions table.
• Prizes not claimed within (10) minutes will result in drawing another entry out of the designated entry barrel. Winners must be present to collect prize. Prizes are non-transferrable. Winners must be 18 years of age or older and present to win.
• Excluded patrons cannot participate in promotion.
• Winner must present State/Federal valid photo identification before prize can be claimed. Winner will be allowed ten (10) minutes to obtain identification if on property. If not, the winner will forfeit prize.
• Each prize winner grants the right to use their name, city of residence, and photograph in order to publicize their winnings. Street address and phone numbers will not be released for publicity.
• The following are ineligible to participate: employees of Tioga/Vernon Downs or any members of their immediate families; Owners, Drivers, Trainers and their agents who currently have horses racing at Tioga/Vernon Downs; Tioga/Vernon Downs agencies, vendors or suppliers and their immediate families; Stable hands and backstretch workers of horses stabled and racing at Tioga/Vernon Downs.
• Tioga/Vernon Downs Management has the right to disqualify any entries.
• All of these rules and regulations are subject to the sole interpretation of American Racing & Entertainment LLC, Tioga/Vernon Downs, Inc in its sole discretion. Any decisions of Tioga/Vernon Downs Inc., American Racing & Entertainment LLC management with respect to and all of these rules and regulations shall be final and binding on all participants.
• Odds on winning depend on the number of entries. Prizes are not transferrable and no substitution or prizes is permitted
• All taxes associated with the receipt or use of any prizes is the sole responsibility of the winner.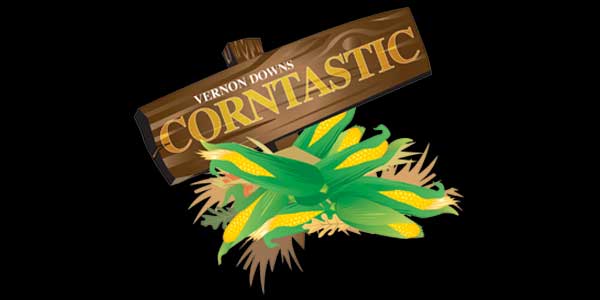 Corntastic
August 20 & 21
FREE CORN!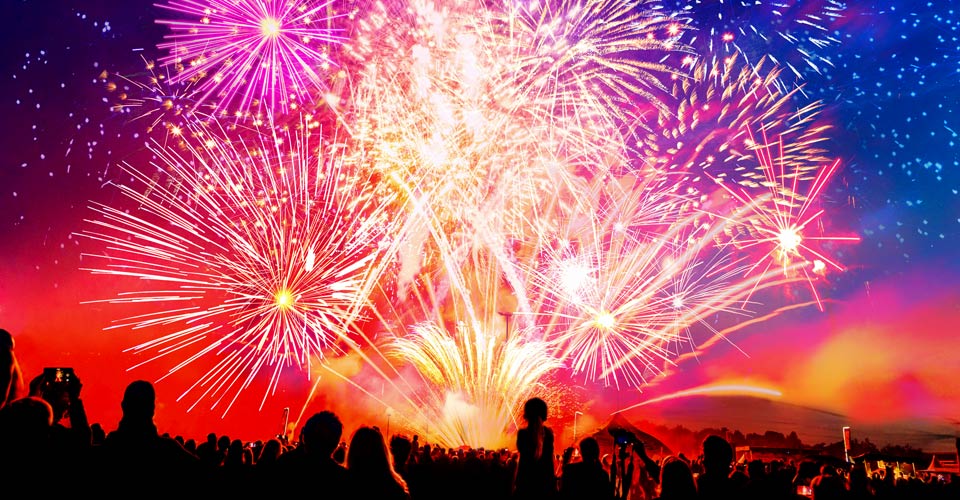 Fireworks!
Saturday, September 11
Fireworks following live racing.