From April to November you can listen to the beat of the Horses featuring some of the finest races in the area. In 2009, Vernon Downs was the home of The Night of Champions bringing in over 2000 people to enjoy the greatest names in racing. Combine that with a casino, daily simulcasting, gaming promotions, good food and an all suite hotel … makes Vernon Downs Casino and Hotel a great place to have fun at an affordable price.
Miss Vernon Downs 2016
Friday, July 29 | Live Racing Post Time 6:45PM
Contestants will compete in three rounds during the live racing program: Formal Wear, Casual Wear and Swimsuit. One of the rounds will also include a question‐and‐answer segment.
1st Place: $1,500.00
2nd Place: $750.00
3rd Place: $500.00
Lousy T-Shirt Little Brown Jug Trip Giveaway
Fridays in July | Live Racing Post Time 6:45PM
Your chance to win an all expense paid trip to the Little Brown Jug on September 22nd!
8 People randomly drawn each night during live racing.
Qualifying July 1, 8, 15 and 22 | Final Drawing July 29.
$25 Gas Card Giveaways
Saturday, August 6 | Live Racing Post Time 6:45PM
Saturday, August 27 | Live Racing Post Time 6:45PM
10 winners drawn after first 10 races.
Plus, August 6… NYSS 2-Year-Old Filly Pace | Hambletonian Watch & Wager (12pm post time)
Wednesday, August 10 Racing
Special Night Live Racing Post Time: 5:10PM
Watch live racing from our Party on the Terrace! Live Music and Food & Drink Specials!
Corntastic!
Saturday, August 13 | Live Racing Post Time 6:45PM
Free grilled corn for all!
Enter our corn-themed contests and win up to $100, $50 and $25 in prizes!
Corn Eating Contest | Corn Husking Contest | Corn Tossing Contest
Kindergarten Classic Leg #2
August 18 | Post Time 6:45pm
2-Year-Old Trotters
August 19 | Post Time 6:45pm
2-Year-Old Pacers
See the future stars of harness racing at Vernon Downs!
August 26 Racing
August 26 | Post Time 6:45pm
Crawford Farms $200,000(e) Open Trot
Muscle Hill $180,000(e) Mare Trot
NY Sire Stakes 2 Year Old Colt Pace
Plus… Handicapping Contest and Bugler Call to Post.
Horse Play – Win a 2016 Mazda 3!
Earn Entries April 22 – September 3
Grand Prize Drawing September 3 during live racing. Post Time 6:45pm.
Make a $1 donation and receive a Rubber Horse for your chance to toss and enter to win a 2016 Mazda 3!
Weather Permitting. While Supplies Last.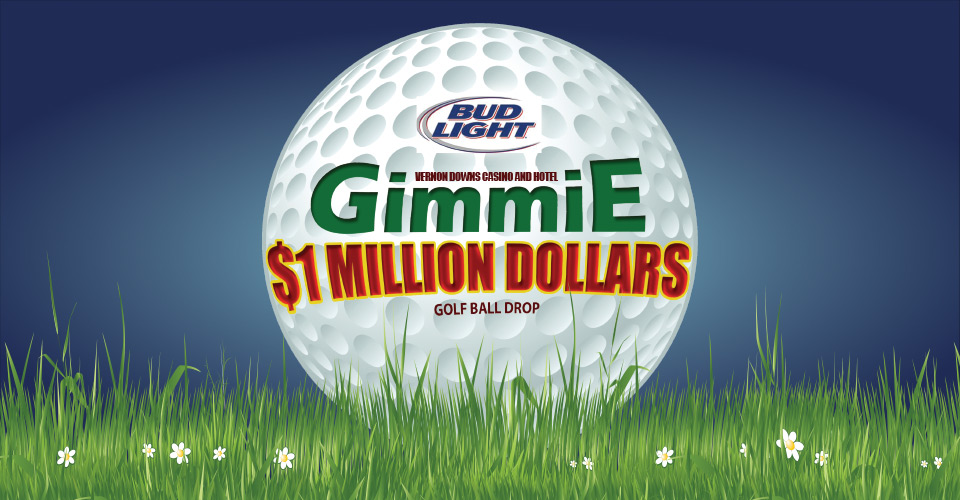 Million Dollar Ball Drop
Win $1 Million Dollars!
Sign up June 2 – August 6
Drop Date: August 20 during live racing (Post Time 6:45pm).
Grand Prize: $1,000,000
Top 25 golf balls closest to target win prizes up to $5,000.
Sponsored by Bud Light.