Stop and visit our Player's Club and sign up for a "Your Club" rewards card. It's FREE! As a member of "Your Club," you can become eligible to receive rewards such as invitations to special VIP concerts like Gretchen Wilson, Love and Theft, Jerrod Nieman, Joan Jett, Clint Black and Bruce Springsteen just to name a few as well as invitations to tournaments and parties. So, stop at Player's Club and sign up for our FREE "Your Club" rewards program today!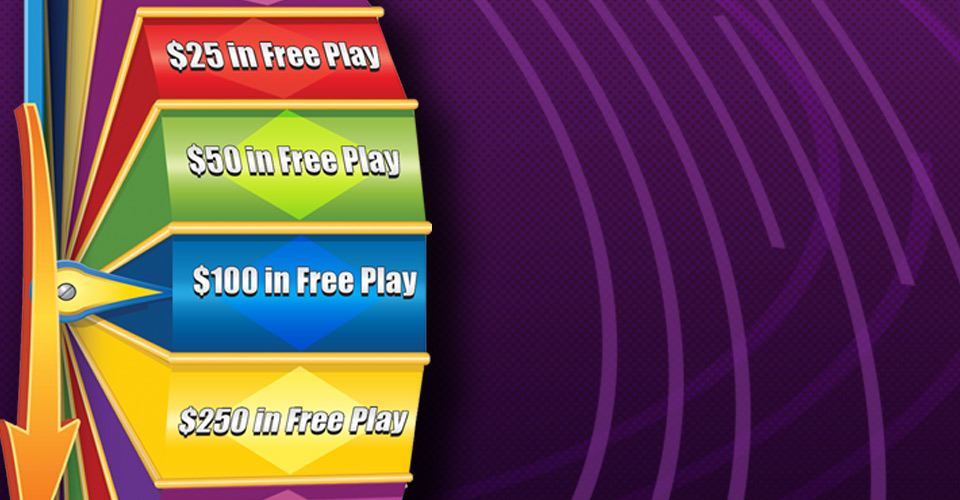 New Members Spin to Win up to $250 in Free Play!
Spin to Win for your chance to win up to $250 in free play.
Every New Member is a winner!
Rules
Senior Casino Host
Christine Johnson's path speaks for itself. For over 13 years Christine has worked in the field of Hospitality making sure the customer is always satisfied. Christine's experience began with an Associates Degree in Business and Health Administration from the Utica School of Commerce. She began her career as a Health and Safety Coordinator and Radar Assembler for General Electric Company then moved onto a position at Turning Stone Casino Resort as a Diamond Card representative, Supervisor and later a Casino Host. Ensuring customer satisfaction, lead her to Vernon Downs Casino Hotel where she represents as Senior Casino Host. Christine takes great pride in being able to meet people from different walks of life, building relationships, and creating fun and exciting events for people to enjoy. Christine has earned several awards throughout her career including Woman of the Year for Outstanding Leadership, with General Electric Company and has been placed among some of our most accomplished professionals as a life time member into the Cambridge Who's Who. Christine is an avid singer, singing the National Anthem for Vernon Downs Casino Hotel on opening day of racing 2009! So stop by and say hello to Christine. She may even sing you a song!
Player Development Host
Dan's career began at Turning Stone Casino Resort where he worked as a Kitchen Steward from 2006 to 2007. He then became a Stock Porter in 2007 and decided to resign in 2008.
In April of 2009 Dan joined the team at Vernon Downs Casino Hotel at the track as a Bounce House Attendant providing a safe and fun environment for our younger patrons, as well as building a relationship with their parents. It was this opportunity in which he had discovered that there wasn't a person, young or old, that he couldn't spark up a conversation with.
At the end of the 2009 race season, Dan was hired at the Vernon Downs Casino Hotel Player's Club, where he really began to develop relationships with all the guests that stood in his line. Striving to provide the best customer experience, he learned as much as he could about the events, and other happenings going on with the property. In September 2011 Dan was promoted to a new department at Vernon Downs Casino Hotel called VIP Services. Answering many customer questions and providing information, Dan built his relationship even stronger with our guests.
In his spare time, Dan enjoys taking apart and rebuilding any type of electronics. He enjoys hunting and target shooting. Please welcome Dan as our new Host of Player Development!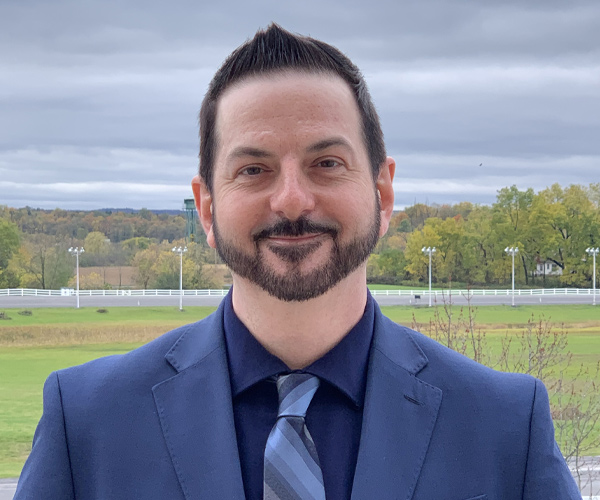 Player Development Host
Born and raised in Rome, NY. Mark attended Munson Williams Proctor Institute of Fine Arts In Utica NY. After college Mark worked for the entertainment industry for 16 years as a Store Manager for Blockbuster Video. Mark focused on building strong customer relations in the stores and in the community. By recruiting, training and leading teams who shared the same passion Mark provided excellent personalized service, turning those customer relationships into lifelong friends.
In 2014 Mark began working at Vernon Downs Hotel Casino in the Marketing Department as a VIP Service Consultant. In this field Mark continued to provide outstanding guest services to everyone he encountered. Mark worked closely with the Marketing and Host Department making reservations, booking events and providing information to all incoming calls and correspondence.
In 2015 Mark was promoted to Casino Player Development Host. As a Host Mark maintains a level of high visibility throughout the facility, arranges accommodations and amenities for players, handles and resolves player issues and ensures guests are aware of events and promotions. He also executes promotions, prize giveaways, jackpot celebrations and special VIP events. Mark looks forward to continuing his advancement in this entertainment industry while providing exceptional guest service to all. So make sure to stop by and say hello on your next visit!
Your Club player benefits
JACKPOT Benefits
60,000 + Points earned over a 6 month period
Express Line at Your Club, Buffet, Cashier and Hotel Front Desk
Monthly Complimentary Hotel Room based on availability at Vernon Downs Hotel
Triple Point Bonus Days
Monthly Direct Mail
Exclusive Coupons and Offers, based on play
Redeem Points for Food and Beverage, Hotel Rooms and Merchandise
Entry in Rated Promotions
PROGRESSIVE Benefits
10,000-59,999 points earned over a 6 month period
Monthly Direct Mail
Special Coupons and Offers, based on play
Double Point Bonus Days
Redeem Points for Food and Beverage, Hotel Rooms and Merchandise
Discounted Hotel Rates based on availability at Vernon Downs Hotel
Entry in Rated Promotions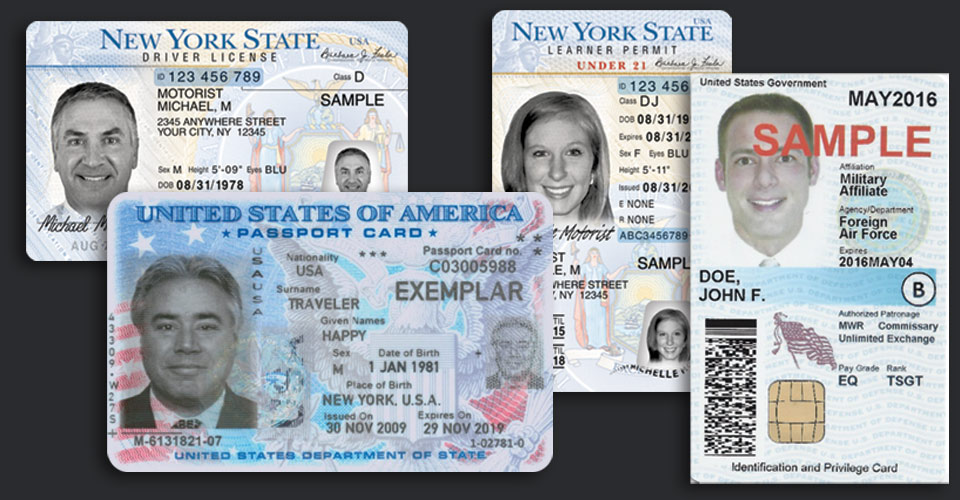 All ID's must be valid. No expired ID's can be accepted. Expired Driver's License and Non-Drivers ID may be accepted if the guest has the interim also with them.
Valid Driver's License or Non-Driver's ID
Military ID
Passport & Passport Card
New York City ID Card
Sheriff's or County ID Cards
EBT Cards
VA Cards